Offering unlimited beauty, nature, and entertainment, NSW South Coast remains one of the most popular destinations to relax for Sydney-siders, especially when the holiday season is getting closer.
Located between 60 & 90 minutes south of Sydney, the lovely Illawarra region is the ideal destination to renew your weekend plans or spend a holiday week away. From Wollongong City and Shellharbour City to Kiama and Jervis Bay, the South Coast boasts a magnificent diversity of natural beauty with a pinch of adventure and a dash of entertainment.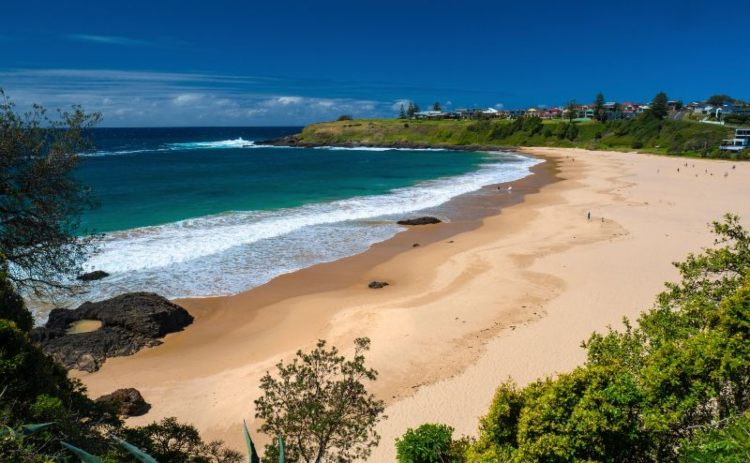 Kiama – The gem of South Coast
One of the most marvellous wonders of the NSW South Coast is Kiama!
The seaside region of Kiama is typically renowned for its famous blowhole and way of life: but is also known for its close-knit community, town charm, local produce, world-class wineries and picturesque coastline. From exploring its rugged coastline to treetop walks in the hinterland and adrenalin-fuelled adventure parks, the list of things to do in Kiama is endless.
Kiama has always been one of those places that you don't visit just once – it is meant to be repeated to get the most out of the experience.
If you have not already experienced the Kiama lifestyle, we recommend taking your next trip down to NSW's South Coast! Before you take off on your exciting expedition, we'll give you some pointers.
Getting to Kiama
Getting to the Kiama is convenient. There are various ways to reach this little slice of paradise.
Self-drive is one of the best ways to explore Kiama. Just 90 minutes south of Sydney or 30 minutes from Wollongong, Kiama is within easy reach. If you have extra time and want to make it the perfect road trip from Sydney, drive along Grand Pacific Drive and enjoy one of Australia's most spectacular driving routes.
You can also travel by train, with regular services available throughout the day, providing a relaxing journey and some of the most scenic coastline in Australia.
Places to visit in Kiama
#1 Enjoy a Kiama Sunrise
If you are a photographer, the best place to start your day and see the sunrise on the Kiama Coast is at Cathedral Rocks at Jones Beach. Take a coffee to go and head there with a blanket to enjoy to the fullest.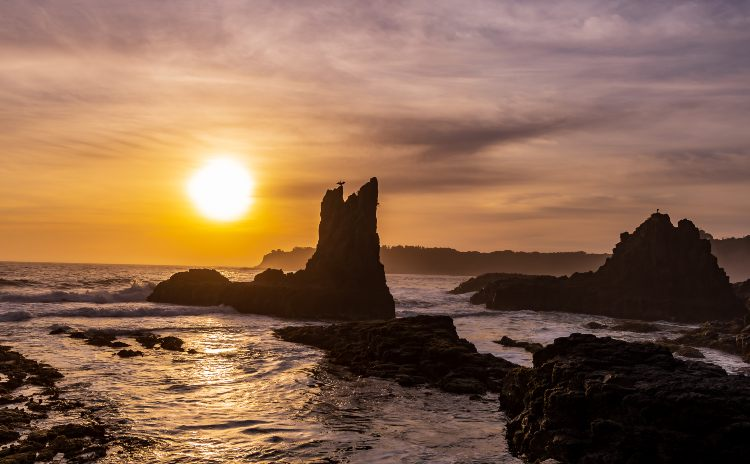 Another beautiful spot to enjoy the sunrise is at Bass Point Reserve, located just south of Shellharbour Village. Not only best known for having great fishing and diving locations, but you're also in for a jaw-dropping sunrise vista at Bass Point.
#2 Hit the Beach
The sapphire coast of Kiama is known for having some of the most beautiful beaches in New South Wales.
Take your pick of beaches for all sorts of activities. Hit the surf beaches at Kiama like Bombo, Werri, Jones, Minnamurra and Seven Mile Beach, and if you're a beginner, there are surfing lessons.
Alternatively, slow things down at calmer beaches such as Kendalls or Easts Beach for a family beach day, paddle boarding or kayaking.
#3 Visit the blowhole
The Kiama Blow Hole has been a must-visit for travellers passing by. Finding the blowhole is not tricky, just follow the Kiama lighthouse.
It is always mystical to see this phenomenon happening in front of your eyes as the beach gushes and the sea breeze ruffles your hair.
While you are there, feel free to check out the Kiama Lighthouse and pop into the Visitors Centre to pick up some maps or get further directions.
#4 Taste the local wine and brews
If you are a beer or wine person and want to explore the natural breweries or vineyards, Kiama's Stoic Brewing in Gerringong would make a perfect addition to your weekend. Known for its pale ales, Stoic Brewing also has food trucks that provide the eats and change regularly.
The best part is that it is not time-consuming to get to Stoic. It is just a short walk from the train station.
Another must-visit location to enjoy the view, along with fine dining and outstanding wine, is Crooked River Wines – a family-owned and operated winery that was first established in 1998. It is situated atop the rolling hills of Gerringong, flowing down into a valley with amazing views of the mountains and the sea.
#5 Explore Kiama rock pools
Kiama has soothing rock pools scattered throughout the seaside towns. A peaceful morning soak in one of Kiama's local ocean rock pools, or a sunset dip before dinner, is the finest way to start or end your day.
Here are the top 3 rock pools in Kiama:
Boat Harbour Rock Pool – Approximately 30m in length, the pool is large enough to rarely feel crowded. There is a railing to assist you, and the bottom of the rock pool is made of natural rock with a sandy beach at the shallow end.
Continental Rock Pool – Situated at the north end of Black Beach Reserve, the pool is known as the Olympic Pool. This is where you can enjoy the waves gently flowing over the pool edge, sometimes without any other people in sight.
Kiama Blowhole Point Rock Pool – Spectacularly situated on the north side of Blowhole Point, this pool has incredible sweeping 180-degree views. You may sometimes see the waves smashing over the rocks along the edge when the tide is high.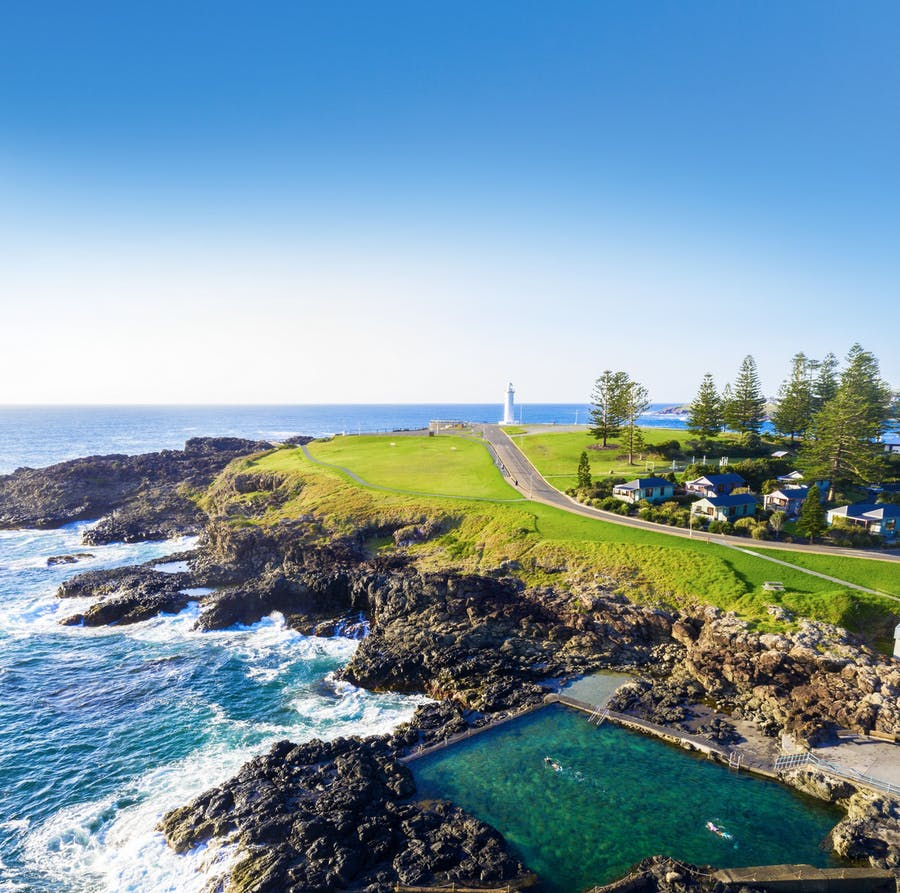 #6 Explore the Coastal Trails
If you are a hiker looking to explore Kiama's beauty through its trails, it is time for you to get excited.
Put on your walking shoes and choose your backdrop for a scenic walk or hike. Follow a walking trail at Kiama's national parks and explore waterfalls, flora and fauna, or discover new heights from ziplines and suspension bridges at Illawarra Fly Treetop Adventures. Don't forget to take a break and enjoy the view!
Opt for something a little slower paced and follow the scenic 20km Kiama Coastal Walk which will guide you from North to South, starting at Minnamurra River, through the town and ending in Gerringong at Werri Beach. Enjoy the attractions – look out for the blowhole, sea eagles, and hawks, and if you're lucky, you may see whales!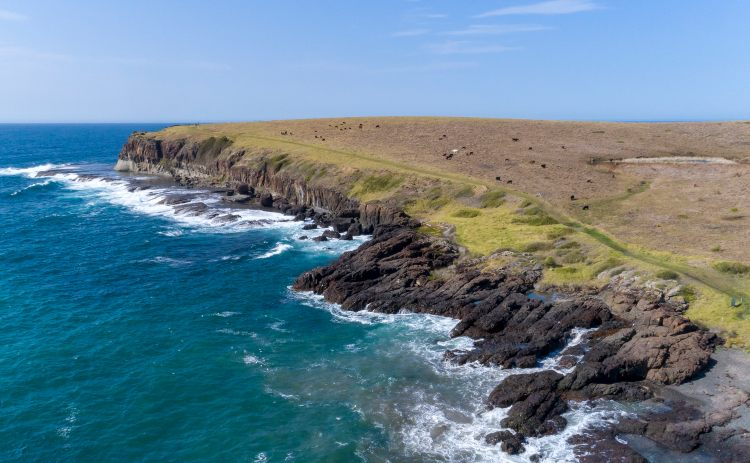 #7 Visit Minnamurra Rainforest and see Minnamurra Falls
Take a short drive to the Minnamurra Rainforest to cool down from a sunny day. The temperature here is always a few degrees lower, and the walk to the falls is not too difficult for most. It is always better to check with the visitors centre staff to see if it's right for you.
You won't regret the breath of fresh air with amazing waterfalls to calm your day.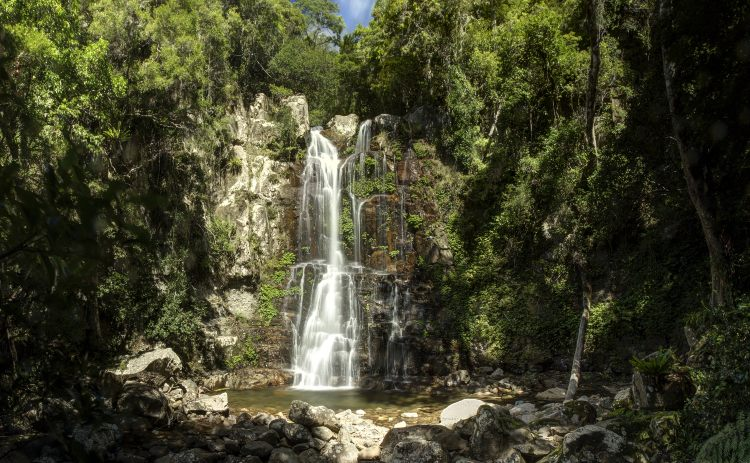 #8 Lunch or dinner with ocean views
Food is always the highlight of every vacation. Across the Kiama area, you are spoiled for choice when it comes to wining and dining.
From award-winning Australian cuisine to Mexican, Vietnamese, Japanese, Italian, gourmet burgers, pizza, or that holiday favourite: freshly cooked fish 'n' chips on the beach.
You can support the locals, visit the picnic area at the weekly Kiama Farmers' Market and enjoy the locally sourced ingredients with fruit, vegetables, fresh seafood, local Wagyu beef, milk straight from the dairy, cider, wine, baked goods, street food…the list goes on!
Why travel to Kiama when you can live there?
Does this sound all too enticing and you want to find out how you can make the move to Kiama for good?
You can at Ridgewaters Kiama! Perfectly positioned in Kiama's serene landscape, you can live a carefree lifestyle along the sea – enhanced through the multitude of wonderful recreational and natural attractions. Whether you need to relax or explore, Kiama has everything you need for an unforgettable experience.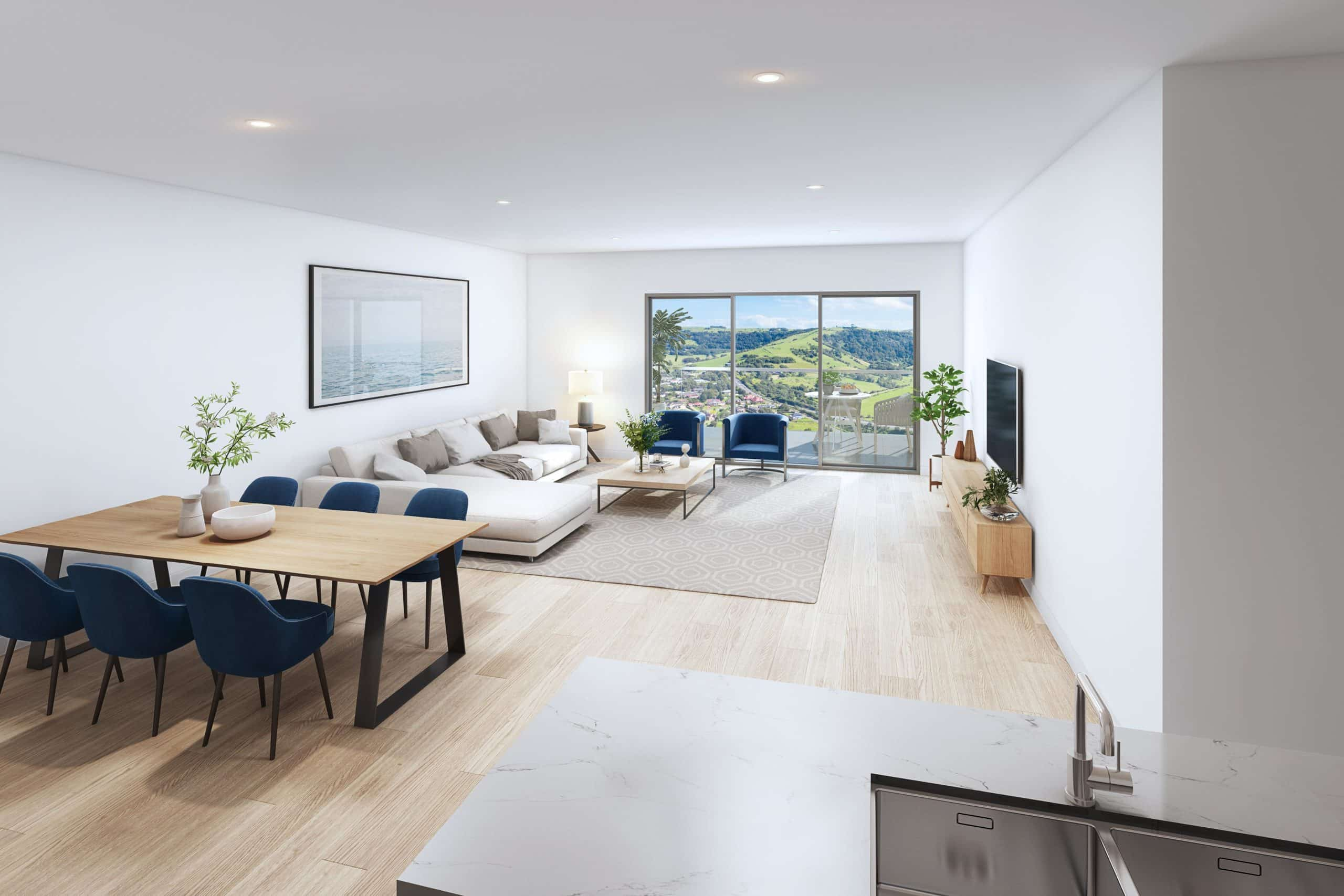 Sophisticated & Contemporary Architecture
Ecologically Sustainable Development with Electric Vehicle Chargers and EV Charging Load, Management and Provisions for solar panels
Light and spacious open-plan living with ample storage and escarpment views
Located just 90 minutes south of Sydney and 30 minutes to Wollongong CBD
Short walk to the beach and minutes from the town centre and local amenities
With a spectacular coastline and natural attractions infused with country charm, this magical setting is the ideal place to call home. Everything and anything you need would be in your arm's reach.
Live the Kiama lifestyle and get to know the locals before you move in! The next 10 purchasers at Ridgewaters Kiama will receive a summer weekend in Kiama on us!
What does the weekend include?
This amazing weekend on us includes the following:
2 nights' accommodation in Kiama
Breakfast for 4 at Bean Roasted Cafe
60 min Endota Spa package
Afternoon Ice creams at Scoops
Dinner and Drinks for 4 at Kiama Leagues Club
Enjoy the life of luxury and celebrate with us over your Christmas weekend! After all, what can be a better way to spend the weekend than being amidst sweeping coastal views, scrumptious meals and Kiama tours?
Contact Us
Don't miss out on these luxury three-bedroom apartments at Ridgewaters Kiama and be one of the next 10 lucky purchasers to receive a Summer Weekend in Kiama!
To learn more about Ridgewaters Kiama, give us a call today at 1300 752 154 or click on the link below!