Buying your first home is one of the first big purchases that we actually start saving up for as we enter adulthood.
The first bump on the journey can be to save a large enough deposit for first-home buyers and then the mortgage payments ensure a quiet, smooth ride from thereon. But how does one know when they will be ready to buy a house?
Here are some things to consider that can help get you started and on the road to homeownership sooner.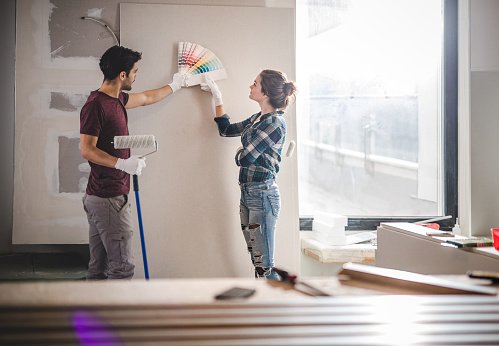 Saving for your dream home
What is a home deposit?
A deposit is your initial contribution to the purchase price of a property. When buying an off-the-plan property, the agreement to buy is usually not binding until both parties exchange the contracts and a deposit has been made by the buyer.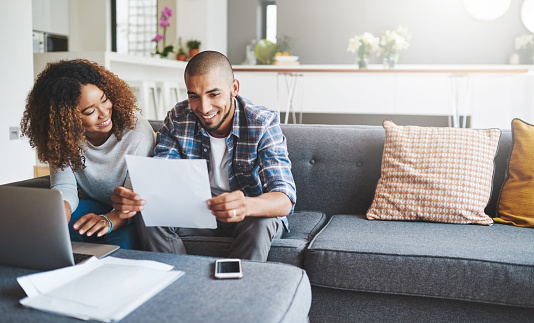 Additional costs of buying a home
When you purchase a property, the deposit is not the only money you will need. You also need to consider whether you will need to pay for:
Furniture & appliances
Legal Conveyancing Fees
Loan Application or Establishment Fee
So be sure to include all of these costs in your saving goals.
Find out how much you need for a home deposit
In order to get a clear understanding of how much one needs to save, the first point of action should be to figure out how much you can afford to pay towards your mortgage on a weekly/monthly basis.
This mortgage calculator can help you calculate.
You can then plug the figure into the calculator to estimate how much you can borrow.
For instance, if you can afford to pay monthly repayments of around $1,500, you can afford to take a loan for approximately $300,000 (based on a 25-year mortgage at a 3% interest rate). Considering a 5% deposit for an apartment worth $300,000, the amount would be only $15,000.
A larger deposit, 20% of the property's purchase price, will save you more money in the long run as a bigger deposit means a smaller loan and avoid lenders' mortgage insurance. Though buying off the plan can mean you have time to save over the course of the project build, and a 5% deposit upfront is still feasible for you.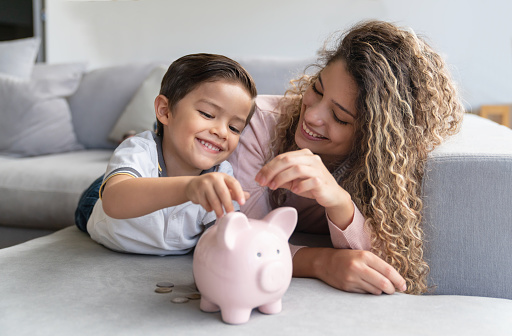 The minimum deposit required for off-the-plan apartments or house & land packages can be as low as 5%. For houses, it is generally 10% of the property's value. The price gap between houses and apartments in Sydney has been recorded up 32 per cent to $152,531, with apartments making an appealing choice for first-home buyers.
Useful tips to help you save your property deposit
If the previously mentioned figure of $15,000 has gotten your palms sweaty, do not worry! You may think saving for your first home may take some time, but we've got the best tips for you to reach that goal sooner:
Make a Budget and Savings Plan
It is important to understand your financial situation by maintaining an everyday transaction account to track your expenditure and potential ways for optimising your savings.
To calculate your monthly potential savings capacity, subtract your essentials (such as utilities, rent, groceries and car expenses) from your monthly wage. Your savings depend on how you choose to use the excess income.
Maintaining cash flow will let you observe how much you have spent during the month, even on small things such as buying a coffee or breakfast every day. Spending just $20 a day on miscellaneous items amounts to $7,300 a year! This does not mean that you must cut out the simple pleasures of life which keep you going, rather make sensible and calculated decisions on spending to achieve your savings target.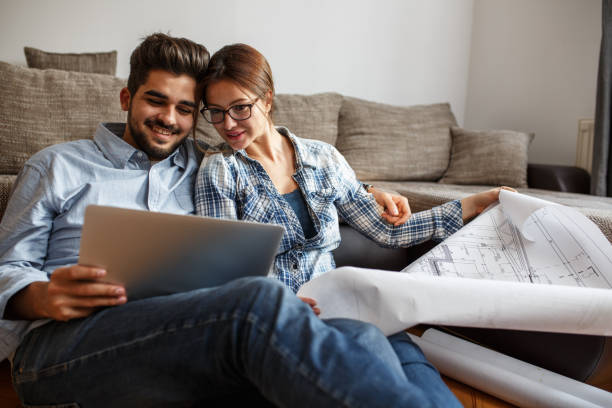 Reduce Your Debt
Cutting down on debt is a great way to save on interest costs. If you have multiple credit cards or loans, consider merging them into one loan.
Clearing out your debts and personal loans will not only help you reach your savings goals faster but will also increase your borrowing power when it comes time to apply for a home loan.
Making your credit card repayments during the interest-free period might save on interest costs too.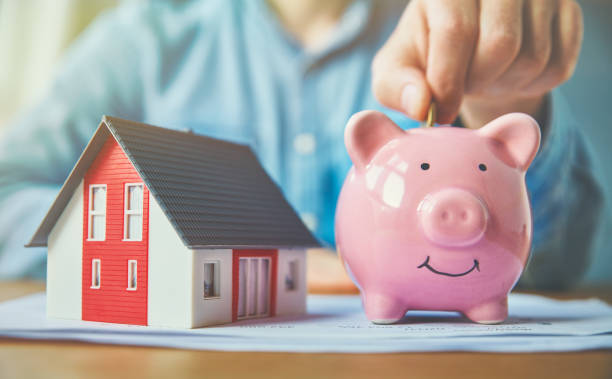 Find a High-Interest Savings Account
Trying to save whilst simultaneously paying debts can seem intricate, and having high-interest rates on your savings can definitely make a difference.
Banks often offer savings accounts with higher interest rates when you don't make any withdrawals. Considering that you are saving money for a home loan deposit, you are likely to not make withdrawals.
Hence, these accounts make for a good source of savings due to the high-interest rate and it also gives you an incentive to not get tempted to dip into your savings. And if you are under 30, some banks might offer you higher-interest options. Be sure to ask your bank what types of high interest savings accounts and incentives they offer!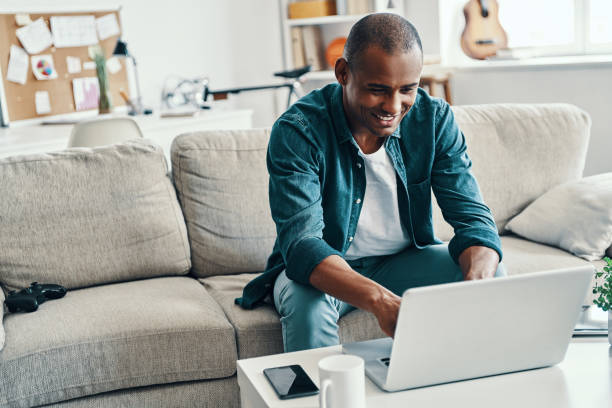 Pretend you already own a house to save extra money
This is one of the best tips we ever received (thank you, whoever you were)!
Mortgage payments, plus the costs of owning a home, could be significantly higher than your current rent, as homeownership comes with a few additional costs – from council rates to maintenance – that you don't have to worry about when renting.
Create your monthly budget as if you had these extra expenses. You can use an average based on properties you are interested in, or alternatively, speak to your property consultant or finance broker – they will be able to assist. It will not only help you get used to the budget you'll need to live on once you own a home, but it will also help you accelerate your savings.
It aids in determining what you are truly willing to give up, as opposed to what you believe you can live without. It's also a great way to start saving for a down payment.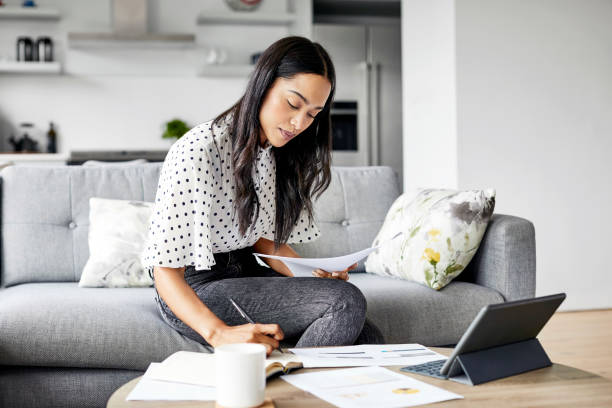 Find out if you're eligible for first-home buyer help
If you're buying your first home, you may be able to get help from the government.
First Home Buyer Assistance Scheme
If you're a first home buyer, you might be eligible for a full or partial exemption on transfer duty, in NSW  you will get:
Full exemption when purchasing a new home up to $650,000
Partial exemption when purchasing a new home between $650,000 and $800,000
Find out about more requirements for the grants in NSW.
The First Home Owner Grant
In addition to the First Home Buyers Assistance Scheme benefits, you might be eligible for $10,000 towards the purchase price. However, you will need to meet with these below requirements.
Buying your first property
It's a new home that no one has lived in before
The purchase price is under $600,000
Find out about more requirements for the grants in NSW.
First Home Loan Deposit Scheme
The First Home Loan Deposit Scheme is available from 1 January 2020. It helps eligible first-home buyers:
Buy a house with a deposit as small as 5% of the purchase price
Save between $5,000 – $10,000 in lender's mortgage insurance (LMI) fees
First Home Super Saver Scheme
The First Home Super Saver Scheme (FHSS) allows you to save money for your first home inside your super fund. Under the current scheme (as of 12th Jan 2022), you are eligible to make a contribution of up to $30,000 to your super fund to use for a deposit when purchasing your first home.
It's important to note that you need to ensure to request for your contributions to be released once you are starting to look for a property, and must be approved prior to signing a contract.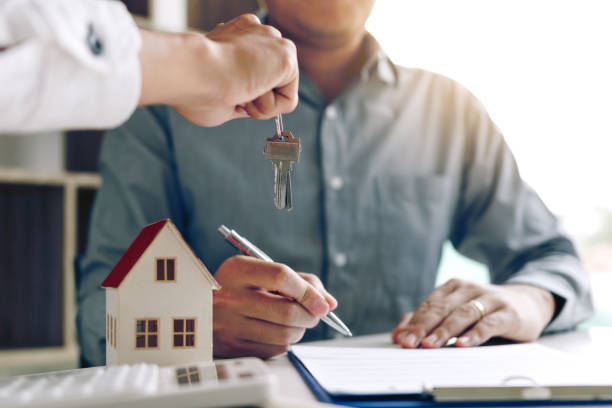 The Final Word
Saving for a deposit can seem overwhelming in the beginning, but with a vivid destination and hard work, you are bound to reach it. These words will ring a bell when you look back to this day with a key to your property in your hand.
If you're a first-home buyer and looking to purchase an apartment, you've come to the right team! St Trinity is here to assist with providing you with the information you actually want for a property, as well as supporting you and your needs throughout the purchasing process.
We have a wide range of options for you, ranging from our stunning Parklane Residences apartments in Villawood to the bustling, ready-to-move-in Ridgewaters Kiama located in the heart of Illawarra.
Talk to St Trinity about purchasing an apartment today at (02) 9099 3412, or Enquire below and let us help you make the best decision possible.