The exciting arrival of a new year brings a whole new scene of opportunities.
A lot of things have happened in the 2021 property market – changes were forged and new strategies are crafted at the same time in response. Over the past year, Sydney house prices have risen over 22%, turning it into a red hot market for all buyers and property investors.
It is a savvy move to monitor the investment trends that are going to happen in the real estate industry following the new year period.
In this article, we've wrapped the current market insights on how the Sydney property market performed in 2021. Then, we looked at property experts' predictions on what's ahead for the Australian property market in 2022, with new investment trends that are predicted to happen for the new year.
2021 wrapped: Sydney property market in 2021
To recap the year 2021, CoreLogic's Head of Research Eliza Owen said in their latest year-end report that the estimated value of Australia's residential real estate had risen from $7.2 trillion at the end of November 2020 to a record high of $9.4 trillion in just 12 months.
Furthermore, sales volumes increased to an estimated 614,635 in 2021, the highest level in nearly 18 years, while national dwelling values increased 22.2% in the year to November, the highest increase since 1989.
"Strong property markets' performance over the year was driven by multiple factors, including low interest rates, fiscal and institutional support for households, high household savings and relatively low levels of advertised stock," said Eliza Owen.
According to Domain's house price report, property's increased in value around $6,700 a week over 2021. Sydney experienced the fastest annual rate of price growth on record, with a median house price of $1.5 million, and apartments exceeding the record rate of $800,000.
However, Australia's residential property market is now entering a period of slower growth, following a stellar performance throughout 2021.
According to a Realestate.com.au PropTrack report, with a significant rise in the number of new properties entering the market in the last few months of 2021, "some of the heat is starting to come out of the market".
What's ahead for the Australian property market in 2022?
Following a boom period in 2021, when house prices rose by an extraordinary 22% in a single year, many experts predict that prices will begin to moderate the next year.
ANZ economists forecast national property prices to rise a healthy 6% in 2022.
NAB forecasts a 5% increase in property prices in 2022, but the performance of the market will vary by location.
Westpac recently forecasts property prices to rise by 8% in 2022, with the majority of that growth occurring in the first half of the year.
Commonwealth Bank predicts a 6% increase for the next year.
While providing an outlook for the 2022 market, Ms Owen, CoreLogic's Head of Research noted that sales and listing activity is likely to peak.
"The constraints of slightly tighter credit conditions, the erosion of housing affordability and a higher level of listings being added to the market are expected to see softer growth rates across property values in 2022," she said.

"These forces are an accumulation of headwinds for property market performance. Softer growth rates are likely to coincide with fewer purchases, where sales and listings activity eventually move with momentum in price."
Property investment trends in 2022
Looking ahead, here are some of the most impactful property investment trends that are expected to happen in the new year.
#1 UNIT DEMAND IS EXPECTED TO INCREASE
One of the most significant effects of Covid has been the decentralisation of inner-city tenants and apartment owners, which has resulted in high vacancy rates and lower rents in the inner-city apartment market over the last 12 to 18 months.
However, as international borders open up for non-residents, investors will start looking for investment properties again and units will enjoy more growth potential, according to Westpac.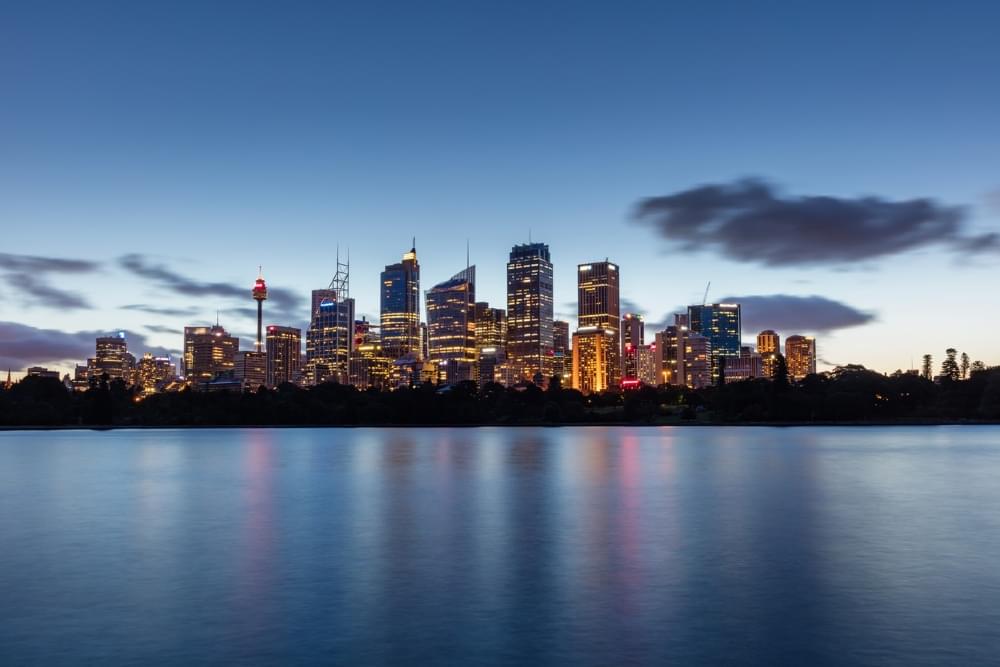 CoreLogic head of research Tim Lawless expresses the same opinion where he said buyers are seeing greater value in units as a property investment due to house price affordability constraints.
"Both the lower entry point and higher yield profile may be an attractive option for investors as they become more active in the housing market," Lawless says.
#2 THE RISE OF STUDIO AND ONE-BEDROOM APARTMENTS
According to the latest news from Realestate.com.au, the market for single-room attached dwellings is bouncing back, offering renters an affordable option while providing investors with a high rental yield. There was an 8% year-on-year increase in the number of views for one-bedroom listings in 2021 for Sydney and a whooping 82% surge in views for Canberra.
This is due to the returning of skilled migrants and international students back to the rental market, who are looking for a small, affordable apartment with easy access to public transport, convenience and amenities.
Domain's chief of research and economics, Nicola Powell, says apartments that are close to the CBD markets will recover the fastest, with strong rental demand returning once overseas migration goes back to normal.
#3 FAVOURING PROPERTIES WITH GOOD CONNECTION
According to the Realestate.com.au PropTrack report, since the Covid-19 pandemic began, a record number of Australians have moved away from the crowded capital cities, with a rush to sea change and tree change destinations.
This drove prices upwards in many of the key lifestyle hotspots like the Northern Beaches or the South Coast. House prices in coastal towns like Kiama also surged to keep up with demand as a result of the rising number of Sydneysiders to regional areas.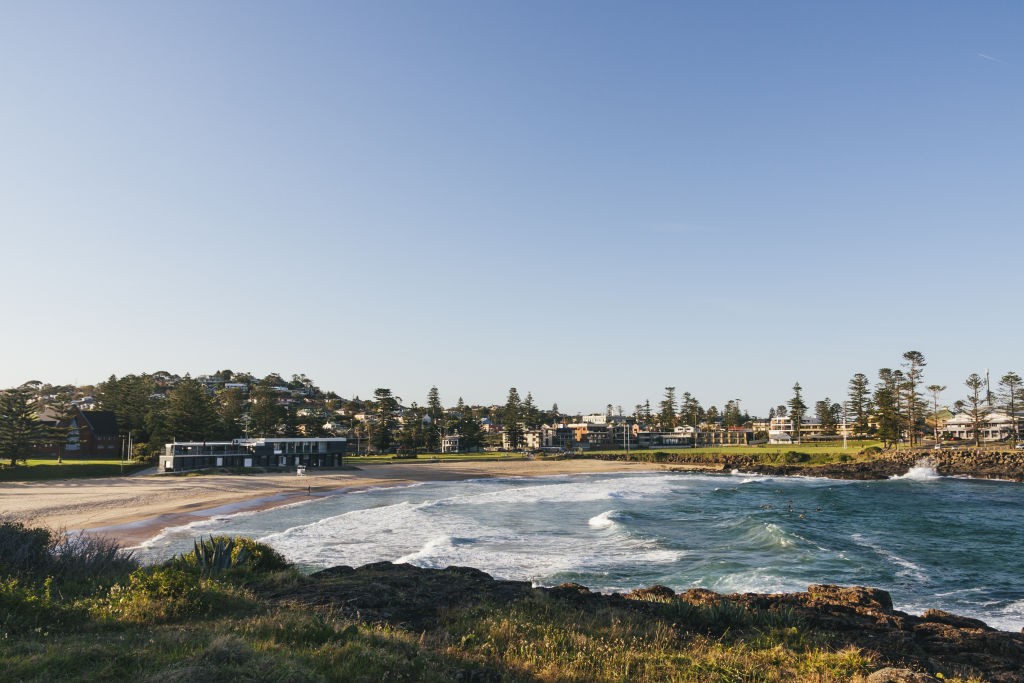 According to CoreLogic, the popularity of regional Australia is reflected in many aspects of their Best of the Best report for 2021. The beginning of 2022 may be marked by a surge in demand for regional lifestyle markets, similar to the surge which followed the 2020 lockdowns.
#4 INVESTMENT PROPERTIES OUTSIDE OF SYDNEY
The high cost of living in certain suburban areas has driven the demand of large cities that haven't experienced a dramatic boom in the real estate market yet.
A lot of investors predict that the demand for Canberra and Brisbane will grow following the footsteps of cities such as Sydney and Melbourne.
Canberra has fostered a steady ​​23% capital growth, a low vacancy rate of 0.8% and a record high gross rental yield 5.8%, according to SQM Research.
Domain suggests that investors are likely to feel more comfortable about buying properties outside Sydney and Melbourne in the upcoming year as they take a post-pandemic look at their lifestyles, and feel happier living or investing out of inner cities or in regional and coastal locations.
#5 "BUGGING OUT" TREND – DEMAND FOR SAFE HOUSES
The pandemic and 'unprecedented events' have been one of the key themes of our lives this year. More investors have invested in property that is available for them to use as a safe house when the time calls for it.
According to Domain, the demand of having a "bug-out" place – somewhere to retreat to in the case of emergencies, like COVID lockdowns – are going to be high in most property investors' bucket lists over the next year.
"People are buying investments, and then choosing to live there for two to three months – perhaps in a more conducive environment than their own homes that are closer to their work – as a "workstation", and then rent them out the rest of the year," Kevin Brogan from Herron Todd White said.
#6 THE INFLUENCES OF THE INTEREST RATES AND REGULATORS
Real estate markets are opening up after the lockdowns the pandemic caused are coming to an end across the country. However, The Reserve Bank of Australia has announced that the official interest rate will remain at the same level of 0.10% for the 13th consecutive month.
While there were some predictions that RBA will raise that cash rate from the rock-bottom rate of 0.10% in Q3 2022, many now expect it will be delayed until 2023 or perhaps 2024.
The low-interest rates create an amazing opportunity for people to put their money into an investment property. Therefore, while the RBA holds rates, 2022 will be an ideal time to buy a property. 

So what are the best suburbs to look for an investment property in Sydney in 2022?
With Australia's international border reopening in full swing in 2022 and rental demand are expected to rise, apartments with good CBD connections and in regional areas will become new highlight locations.
If you are considering dipping your foot into the investment property market, here are some potential investment targets to keep an eye on in 2022.
Located in Sydney's southern suburbs – around 20 minutes from the Sydney CBD, St George Region strikes the balance between Convenience, Connectivity and Community. Emerged as a cosmopolitan hub of colour and vibrancy, St George Region presents an astute long-term investment.
Effortless connection and convenience to all reaches of Sydney – 20 minutes to Sydney CBD and 35 minutes to Parramatta 2nd CBD
Proximity to employment, education and entertainment hubs
Infrastructure for long term growth
Population growth of nearly 30% over 12 years*
WESTERN SYDNEY – NSW
Sydney's West is undergoing an exciting transformation, complementing a substantial government investment in transport and urban regeneration.
With improved connectivity, jobs for the future, plus new skills and education opportunities, Western Sydney is the new region to look at!
Soon home to the New Airport Precinct
Forecast for rapid population growth over the coming decade
6% capital growth in median unit prices*
Fuelled by a strong local economy, positive affordability, and relatively high investment returns, the Canberra housing market is one of Australia's most exciting destinations for property investors.
Nation-leading performance for unit rental yield growth over 2021
Population growth well above the national average – at 1.5%*
Overall rental vacancy rate of 0.8% –  the lowest in Australia*
Strong employment growth – expected to increase by one-third over the next 25 years
Want to build your property portfolio in 2022? Ask St Trinity.
At the end of the day, before making any investment decisions, investors need to look at different metrics such as rental yields, annual growth, and vacancy rates. There are also broader economic factors to consider, such as the likelihood of interest rates rising and financial conditions imposed by government regulators and institutions.
At St Trinity, we understand that the ins and outs of properties in the future year can be complicated for new investors. So when it comes to property investment and choosing the right property, we can provide you with professional advice.
Our professional team at St Trinity is keen to answer all your questions. Call us at (02) 9099 3412 or register your interest below.
* The figures are provided by CoreLogic, Domain.com.au, Realestate.com.au, SQMResearch and MyHousingMarketReport.