The median property price across Australia currently stands at $752,507, according to CoreLogic's Home Value Index Released 1 June 2022
Sydney's median price is $1,120,836, Melbourne's is $806,196, and Canberra – currently the country's second-most expensive city to buy a home – increased by 23.5 per cent annually to a median price of $940,026.
Source: CoreLogic
Even though the national housing markets lost more steam in May as a combination of higher interest rates and rising inventory levels, housing affordability remains to be the biggest problem for most home buyers.
"Housing has been getting more unaffordable, households have become increasingly sensitive to higher interest rates as debt levels increased, savings have reduced and lending conditions have tightened," CoreLogic's Research Director Tim Lawless said
However, there is still a chance to find the perfect property at the perfect price. Despite the high median house price, there are a few suburbs in highly populated cities across Australia, such as Sydney, Canberra and Melbourne, which currently offer property under the half-a million mark.
Finding an affordable property will require lots of research. But don't worry because we've already done the hard part for you!
SYDNEY
Not far from the CBD, there are still some "hidden gems" on offer. Sydney has some amazing properties for sale that don't compromise on accessibility or amenities.
Granville NSW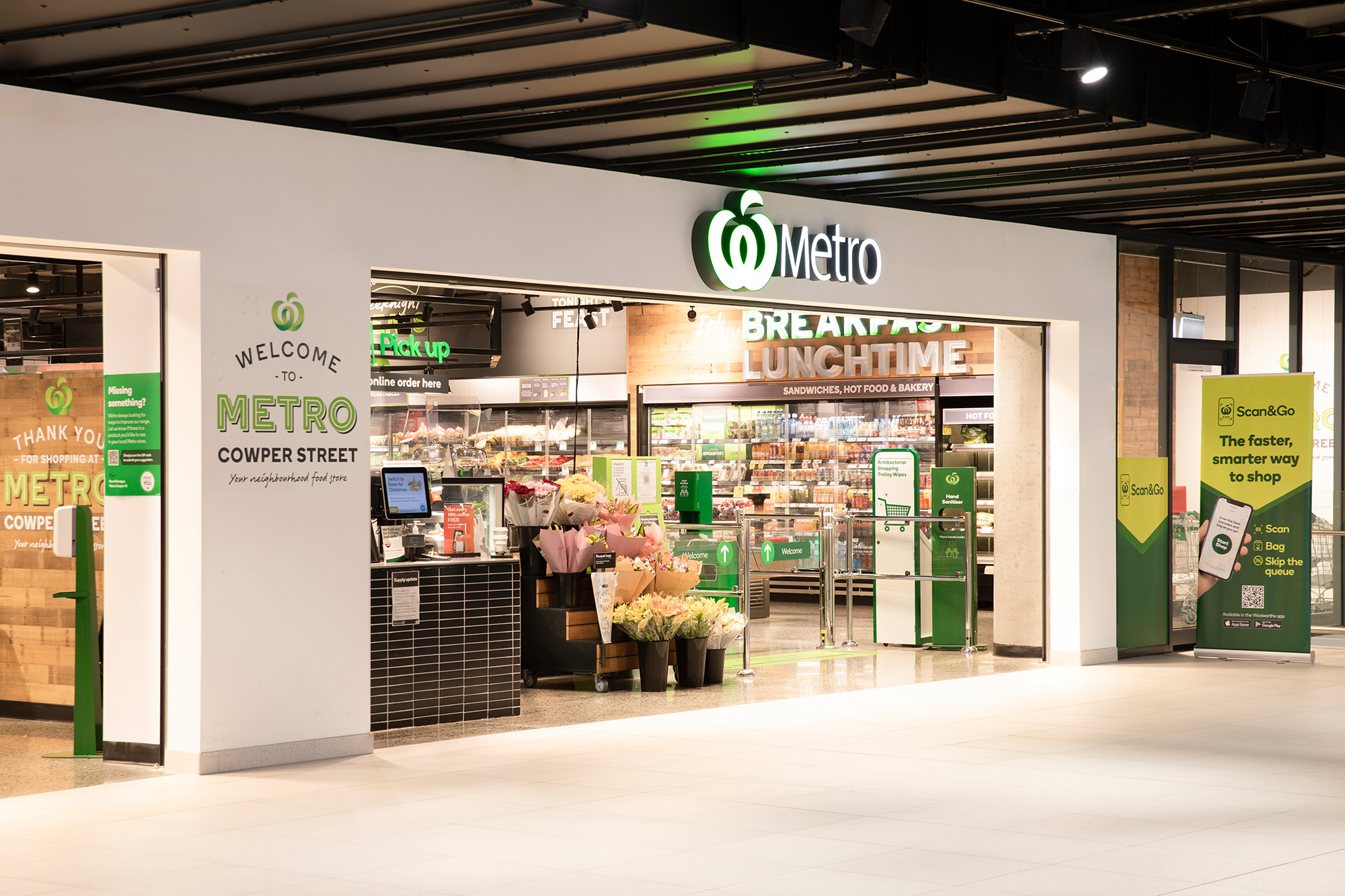 Granville is a safe, family-oriented neighbourhood located about 5 minutes from Parramatta and 35 min from the CBD.
It is one of the most undervalued suburbs in Greater Sydney and is central to everything. Walk or cycle to work or university – Parramatta Business Precinct, the University of Western Sydney and Sydney Olympic Park are all within a 10-minute radius.
Supermarkets, cafes, specialty stores and parks are located all around, and the neighbourhood is one of the fastest developing suburbs in the Western Sydney Region.
Brand new and high-quality apartments in Granville are still very much affordable to purchase.
Schofields NSW
Schofields, located 40 minutes North West of Sydney's CBD, is a suburb that is booming with the local economy and the expanding commercial and employment centres of Norwest Business Park, Macquarie Park, North Ryde and Sydney Olympic Park.
Thanks to the abundance of new road and rail networks, residents at Schofields will take pleasure in travelling in whichever direction they desire. Whether it be west on a Blue Mountains adventure, north to Hawkesbury waterside activities, south to a crisp Southern Highlands getaway, or bound for a city commute, this central location allows easy access to all.
Plus, with nearby cafés, restaurants, shopping and golf courses, everything for your new lifestyle is here.
Merrylands NSW
Merrylands holds a prime position in one of Sydney's fastest-growing regions. Direct access to a range of transport options seamlessly connects you with Sydney CBD, numerous employment hubs, as well as the new Western Sydney International Airport due in 2026. The full-service airport will create thousands of jobs and opportunities which in turn will grow the local economy, providing a safe and smart investment environment.
Additionally, the Cumberland City region and surrounds is scheduled to receive over $4 billion dollars' worth of government infrastructure investment over the next decade. This will bring even greater growth to already well-connected suburbs like Merrylands.
Fairfield NSW
Fairfield is one of the fastest developing suburbs in Western Sydney and is a good option for investors and home-buyers alike. It is also home to a wide range of properties that are affordable and luxurious, that offer access to a colourful local culinary scene and proximity to leisure and business precincts.
Ease, convenience and vitality are key in Fairfield, where everything you need to make life enjoyable lies within walking distance, from transport, shopping, dining and entertainment to recreation and education. In just 15 minutes, you will be in Parramatta CBD or the major commercial centre of Liverpool.
With affordable prices & a transforming town centre, Fairfield presents a highly desirable place to live or invest.
—
CANBERRA
Canberra's got a great set of options available so there is guaranteed to be something at the right price!
In comparison to Sydney and Melbourne, Canberra's unit market performs consistently well, despite significantly lower median house prices. The ACT is an excellent place to invest because of its low median prices and rapid growth.
Gungahlin ACT
Gungahlin is one of the biggest districts in the ACT and North Canberra's most desired suburbs. Quickly gained the reputation as one of North Canberra's most desired suburbs, Gungahlin is home to a diverse array of eateries, clubs and cafes.
Located only 15 kilometres from the Canberra CBD, Gungahlin is close to nature, the city and the Airport. Home to stage 1 of Canberra's new light rail network on Hibberson St, Gungahlin residents can easily get into and around Canberra.
With close access to the CBD and a new light rail network, Gungahlin is obviously the place to be.
Woden ACT
With over $2 billion of planned infrastructure investment, Woden Valley, a vibrant suburb in the heart of Canberra, is in the midst of a ground-breaking transformation! Located just 10 minutes drive from the city centre, Woden is a new vibrant urban precinct and a golden opportunity to invest.
From exquisite dining & nightlife to exploring the hiking & running trails at Isaacs Ridge Nature Reserve, Woden has something for everyone. Residences are also surrounded by a wide range of stores, supermarkets, restaurants, health and wellness providers, small businesses, and more.
Woden is one of the most desired suburbs in Canberra to keep an eye out for.
—
MELBOURNE
Like Sydney, Melbourne has affordable housing options. However, the city is considered to be more inexpensive than Sydney and has an excellent transportation system to get around wherever you need to be!
Carlton VIC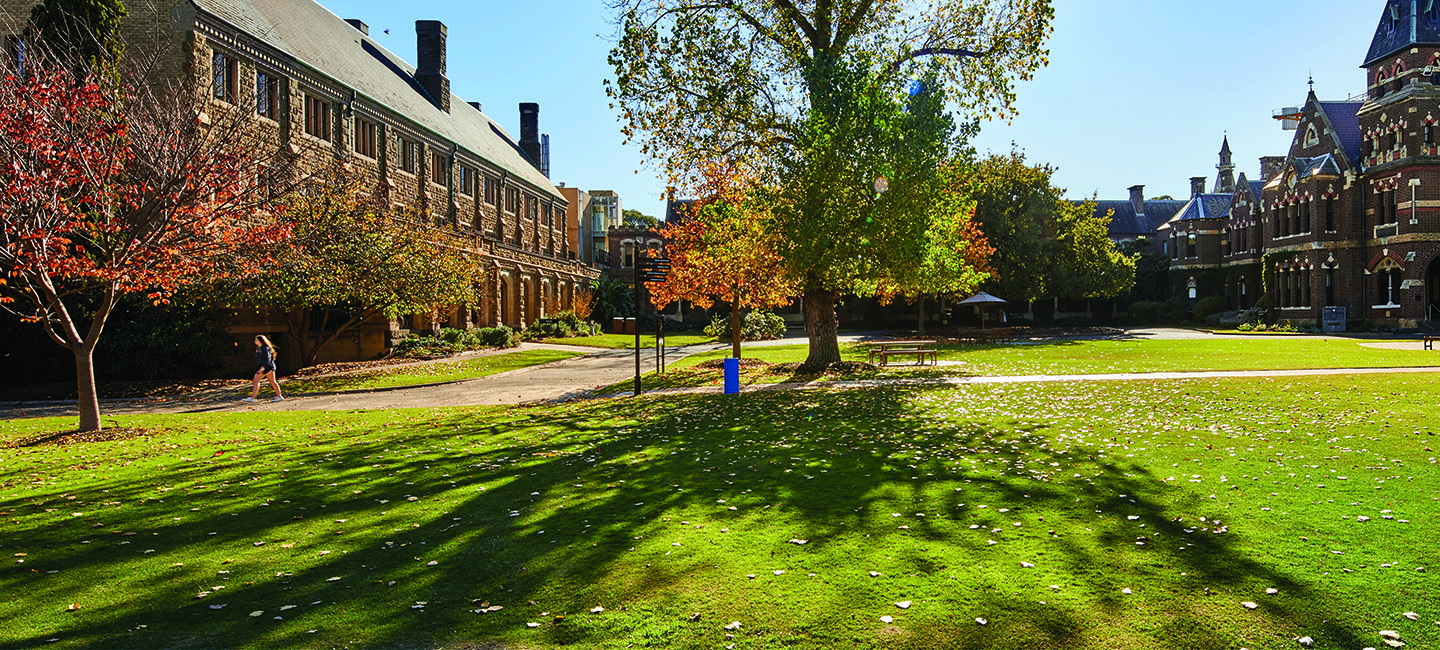 Trinity College Victoria Campus
In Carlton, everything is at your doorstep! This iconic structure is in an ideal location. The city's top universities, state libraries, marketplaces, and stores are all within a reasonable distance.
Moreover, Tram stops are situated in convenient locations to help you tour the city's sights.
Parkville VIC
University of Melbourne, Parkville Campus
Parkville is an inner-city suburb of Melbourne, located only 3 km north of Melbourne's CBD.
Residents enjoy a peaceful suburban lifestyle while staying close to the electric nightlife, culture, and entertainment options of the big city. It is also home to some of the largest hospitals in Melbourne, including The Royal Melbourne and Royal Children's hospitals.
All of this, plus the convenience of being close to Melbourne University, the historic Melbourne Zoo, and the famed Royal Park Golf Course, Parkville is ideal for inner-city living.
North Melbourne, a colourful & vibrant community 2km from the Melbourne CBD, is renowned for its beautiful mix of old and modern architecture which provides the most surreal harmony between old and new. It is home to commercial, industrial, retail, and culinary surprises at every corner.
It is also home to the Royal Park precinct – Melbourne's largest inner-city park and The Arts House, a thriving art space for all to appreciate!
North Melbourne offers great access to the best that Melbourne has to offer and is one of the hottest residential areas out there.
—
Living in some of the world's most liveable cities does come with a hefty price tag. However, we hope that by reading this article, you don't have to compromise on your needs and wants in order to secure a property that is comparatively inexpensive and will deliver everything you need and more!
To learn more about properties that are BOTH affordable and high quality, Contact us below and download our FREE ebook to help get you started in your next real estate endeavour.